Customer retention planning guide
Retain customers and grow your business with our retention guide
How will this guide to customer retention and growth help me and my business?
We think customer retention doesn't get enough attention. Here are three cold, hard facts we present at the start of our retention guide explaining why customer retention is so important:
It is 5-7 times more expensive to acquire a new customer than to keep an old one
It costs a company $234 every time they lose a customer
Loyal customers are worth up to 10 times as much as their first purchase
Given these facts it makes sense you have a proactive, well-planned approach to customer retention and growth, yet many businesses don't. In this guide E-CRM specialist Andrew Campbell explains how to create a customer retention strategy using a range of frameworks and examples.
What does the retention guide include?
This guide is structured around 7 Steps as with our other guides to key digital marketing activities:
Review effectiveness of current retention programme
Define customer retention strategy
Design customer communications programmes
Deliver personalised experiences
Deliver seamless, multichannel experiences
Unlock the power of content
Align organisation and technology
Each section includes best practice tips and strategy recommendations plus frameworks to help you structure your plans, for example:
Retention roadmap
Retention opportunity grid
Customer journey analysis
Groundswell social media interaction model
Resource Details
Author: Andrew Campbell
Format: Downloadable PDF
About the author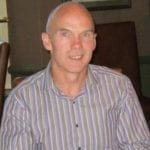 Andrew Campbell is an eCRM and social CRM consultant, and Martech Director at the HOME Agency. You can contact Andrew through his LinkedIn profile.

Professional Membership is required
Access this resource now
Professional members get full access to this and 7 other guides in the Integrated lifecycle marketing Toolkit.
Learn more about Professional membership
Already a Professional member? Login here